UNIDROIT International Summer School on the Instruments for the Unification of Private Law
June 20 – July 22, 2022 
CALL FOR APPLICATIONS
The ILI-South African Centre for Excellence is pleased to collaborate with the International Institute for the Unification of Private Law (UNIDROIT) to run the first edition of the UNIDROIT International Summer School  on the Instruments for the Unification of Private Law which will be held from June 20 to July 22, 2022.  
The first two weeks will be held online and the last three weeks in person at the Seat of UNIDROIT in Rome, Via Panisperna 28. 
UNIDROIT is currently accepting applications from a limited target audience of judges, public lawyers, and senior legislative drafters from African countries. Places are limited and applications are due by January 31, 2022. 
A limited number of scholarships (up to 2,500€) will be granted, as contribution to the travel and lodging costs to attend the 2022 Summer School, based on a case by case and prorated on effective participation. 
Upon successful completion of the Summer School, participants will be granted free membership (for two years) to the UNIDROIT Alumni Association, invited to produce papers for publication in electronic format on the Institute's website, and will be members of an online Community of Practice to exchange experiences.
The UNIDROIT International Summer School is the latest of a variety of knowledge sharing and dissemination activities of the UNIDROIT Academy, a line of work of one of the oldest transnational law institutions featuring consolidated partnerships with leading universities, specialised UNIDROIT Chairs, a renowned scholarship programme (which also offers secondments, fellowships, and internships), and a network of Libraries worldwide. 
The courses will be conducted by renowned experts on UNIDROIT instruments, including judges, academics and practitioners, as well as by members of UNIDROIT governing bodies and the Secretariat. 
The syllabus of the 2022 International Summer School includes: 
Introduction to the role of transnational law and unification; 
International commercial contracts: UNIDROIT Principles of International Commercial Contracts (UPICC) and the Model Clauses for the Use of the UNIDROIT Principles of International Commercial Contracts; 
Private Law and sustainable agriculture: Legal Guides on Contract Farming and on Agricultural Land Investment Contracts; 
Access to finance: Cape Town Convention and relevant Protocols on Aircraft Equipment; Railway Rolling Stock; Space Assets; Mining, Agricultural and Construction Equipment; UNIDROIT'S work on Warehouse Receipts Financing; Factoring; UNIDROIT'S work on Enforcement; 
Law of cultural property: Convention on Stolen or Illegally Exported Cultural Objects; Model Provisions on State Ownership of Undiscovered Cultural Objects; 
Procedural law and enforcement; 
Law and technology. 
In addition to reading material and classes, the participants will benefit from seminars addressing case studies presented by legal practitioners based on real cases. 
To learn more and apply, please visit https://www.unidroit.org/call-for-applications-unidroit-2022-international-summer-school/
Applications are due by January 31, 2022 and should be submitted to IntSummerSchool@unidroit.org, copying m.nicoli@unidroitfoundation.org, Director of the Summer School. Short-listing will be undertaken in February. Candidates will be informed of the outcome of their application in March. 
The UNIDROIT International Summer School 2022 is organised thanks to the financial support of the Italian Ministry of Foreign Affairs and International Cooperation/Directorate General for Development and Cooperation.
The Summer School 2022 will benefit from the collaboration with the UNIDROIT Foundation and with the ILI-South African Centre for Excellence (ILI-SACE).
Read more and apply here: https://www.unidroit.org/call-for-applications-unidroit-2022-international-summer-school/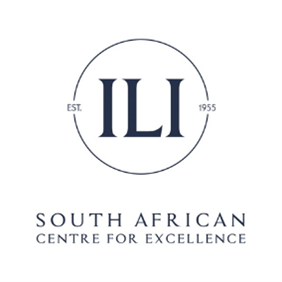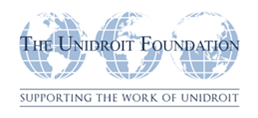 Read more and apply here: https://www.unidroit.org/call-for-applications-unidroit-2022-international-summer-school/