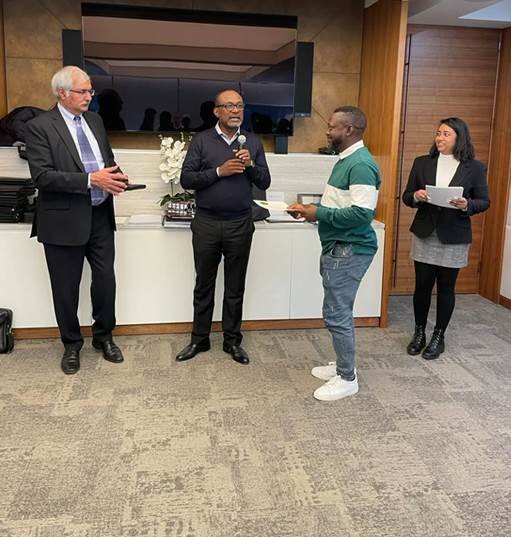 This customised high-level stakeholders workshop on regulation was held for twenty seven members of the NCDMB, Fiscal Responsibility Commission of Nigeria (FRC), Central Bank of Nigeria, Accountant General's Office of Nigeria, Auditor General's Office of Nigeria, Federal In-Land Revenue Authority of Nigeria and Nigerian Extractive Industries Transparency Initiative (NEITI). The four-day event was held at the offices of Jones Day, an international law firm. Participants included Dr. Orji Ogbonnaya Orji (Executive Secretary and CEO of NEITI), Mr. Victor Muruako (Chairman and CEO of FRC), Mr. Adolphus Aghughu (Auditor General of Nigeria), Mr. Muhammed Nami (Executive Chairman, Federal In-land revenue service of Nigeria) Mr. Chukwunyere Anamekwe (Director, Inspectorate of the Accountant General's office of Nigeria) and Mr. Samuel Okojere (Director, banking services of the Central Bank of Nigeria).
The faculty for the programme were Mr. Javade Chaudhri (ILI-SACE International Advisory Board member) and Chairman of the Board of Directors of Stanbic Bank Holdings and Stanbic Bank Kenya Mr. Kitili Mbathi. There were also several presentations made by members of the NCDMB on their specific portfolio's.
This customised programme included coverage on issues such as corporate governance, fiscal responsibility on the use of special funds, best practices in regulation and compliance templates.
ILI-SACE looks forward to a long-standing partnership with the NCDMB, FRC, NEITA and various other stakeholders mentioned above.
See our 2022 calendar programmes here. Any requests for customizing trainings can be sent to admin@ili-sace.org.