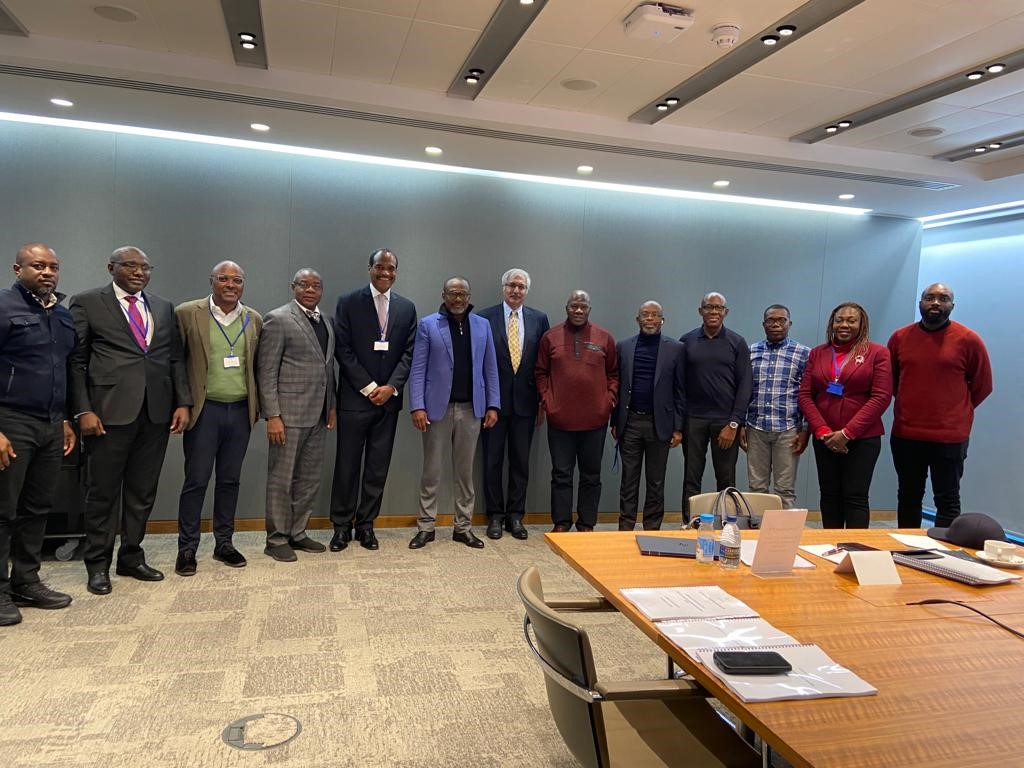 ILI-SACE held its first London-based customised programme on Corporate Governance for sixteen board members of the NCDMB. The five-day event was held at the offices of the international law firm, Jones Day.
The faculty for the programme were Jones Day General Counsel and ILI-SACE International Advisory Board member Mr. Javade Chaudhri, Chairman of the Board of Directors of Stanbic Bank Holdings and Stanbic Bank Kenya Mr. Kitili Mbathi, Financial Markets Partner at Jones Day Ms. Harriet Territt and ILI-SACE Vice Chairman Mr. Swithin J. Munyantwali.
This customised programme included coverage on issues such as perspective of a non-executive director of a South African publicly listed company, ESG and company boards, SOE's role in the global economy, corporate social responsibility, sustainability and UN SDG's.
ILI-SACE looks forward to a long-standing partnership with the NCDMB.
See our 2022 calendar programmes here. Any requests for customizing trainings can be sent to admin@ili-sace.org.